FastLane guide
Submitting a SBIR/STTR Phase I Proposal in FastLane
The Phase I SBIR solicitation and STTR solicitation explain what information should go into the proposal. The following steps will walk through the process of submitting a proposal into FastLane, NSF's electronic submission system. Remember to submit your proposal early. FastLane will not accept proposals after 5:00 pm (submitter's time as registered in FastLane).
PDF version is available for download.
1. FastLane Overview
Do you have the required registrations?
Complete four required registrations as you begin putting a proposal together. It is imperative that you register your company and enter all information identically in all systems to avoid processing delays later.
Formatting Instructions
As a reminder, any documents uploaded into FastLane should follow the formatting rules:
Arial, Courier New, or Palatino Linotype at a font size 10 or larger should be used; or
Times New Roman or Computer Modern fonts at a font size of 12 points or larger.
Proposals formatted with multiple columns are not accepted.
Create Proposal
Go to the FastLane home page at https://www.FastLane.nsf.gov. Select the Proposal, Awards & Status link on the top (blue) menu bar. Fill in Log In information in the "PI/CO-PI Log In" box on the right side of the screen. Note: The Principal Investigator (PI) for the proposed Phase I project MUST login and prepare the proposal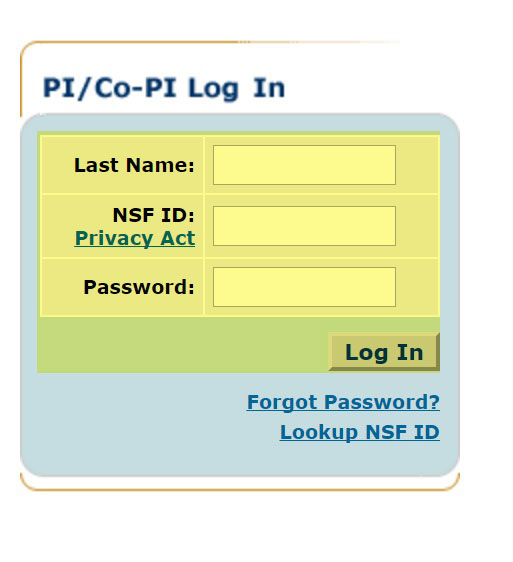 On the Principal Investigator (PI)/Co-Principal Investigator (CO-PI) Management screen, select "Proposal Functions"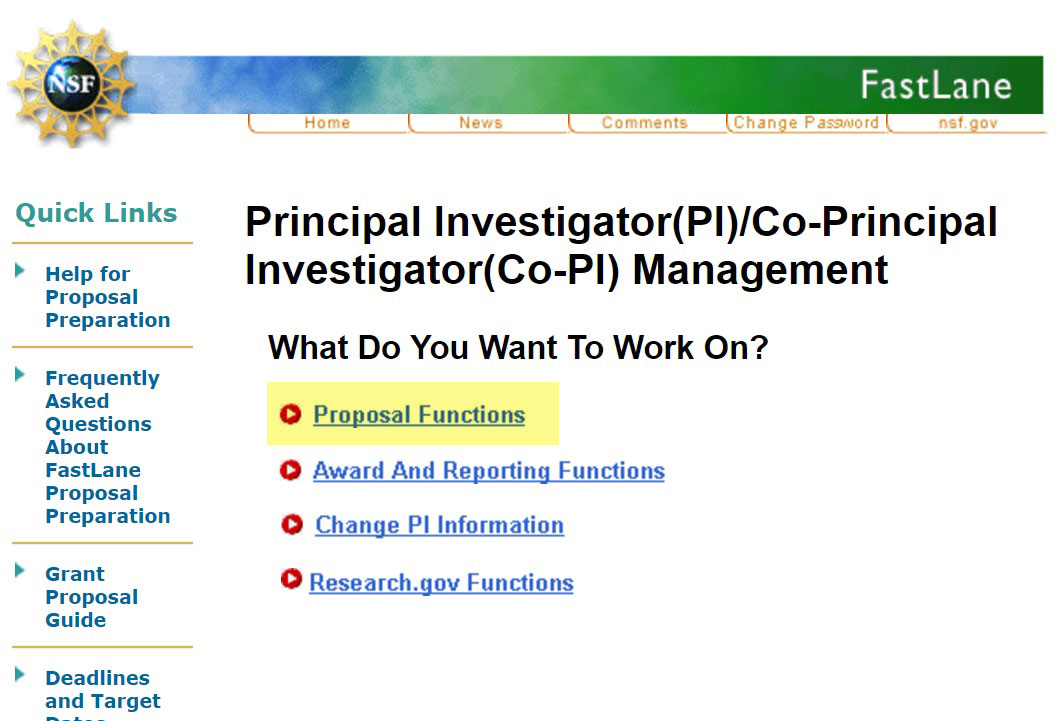 On the Proposal Functions screen, click "Proposal Preparation"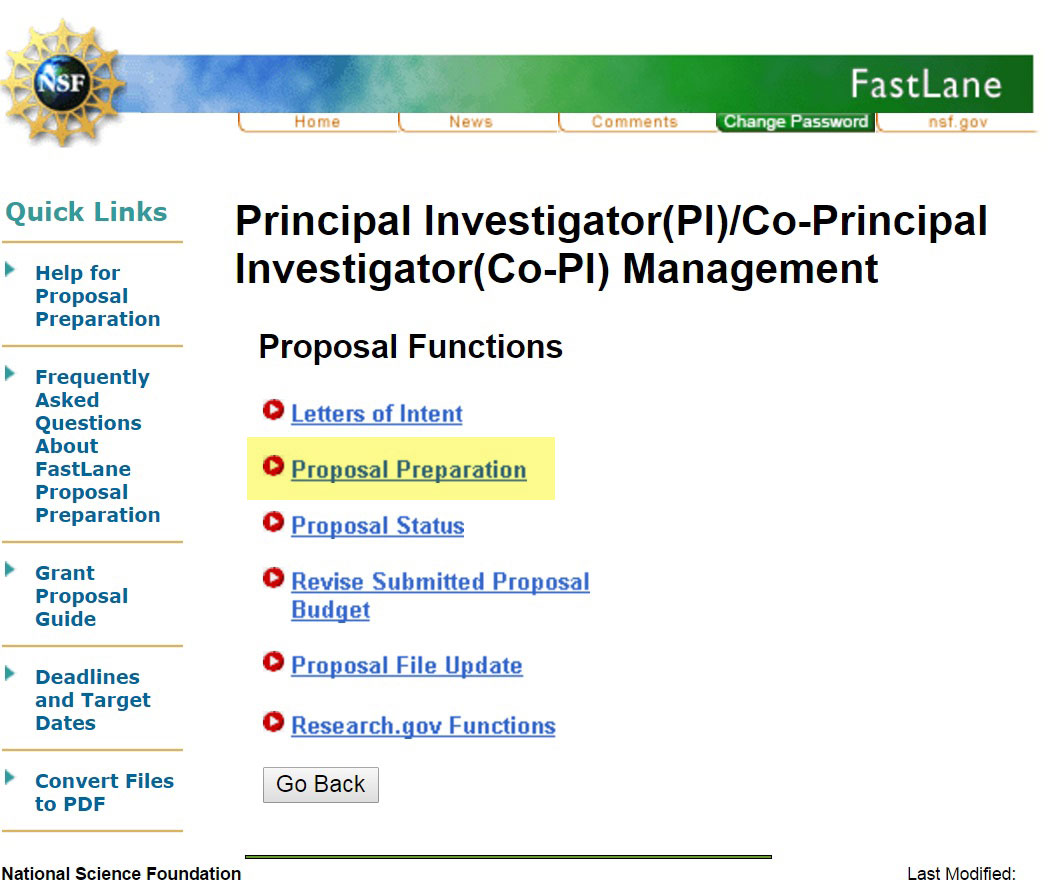 On the Principal Investigator (PI) Information screen, check the PI information for accuracy. You may choose to update or edit the PI information by selecting the "Edit PI Information" button. You cannot change the PI here. Once finished, click the "Prepare Proposal" button.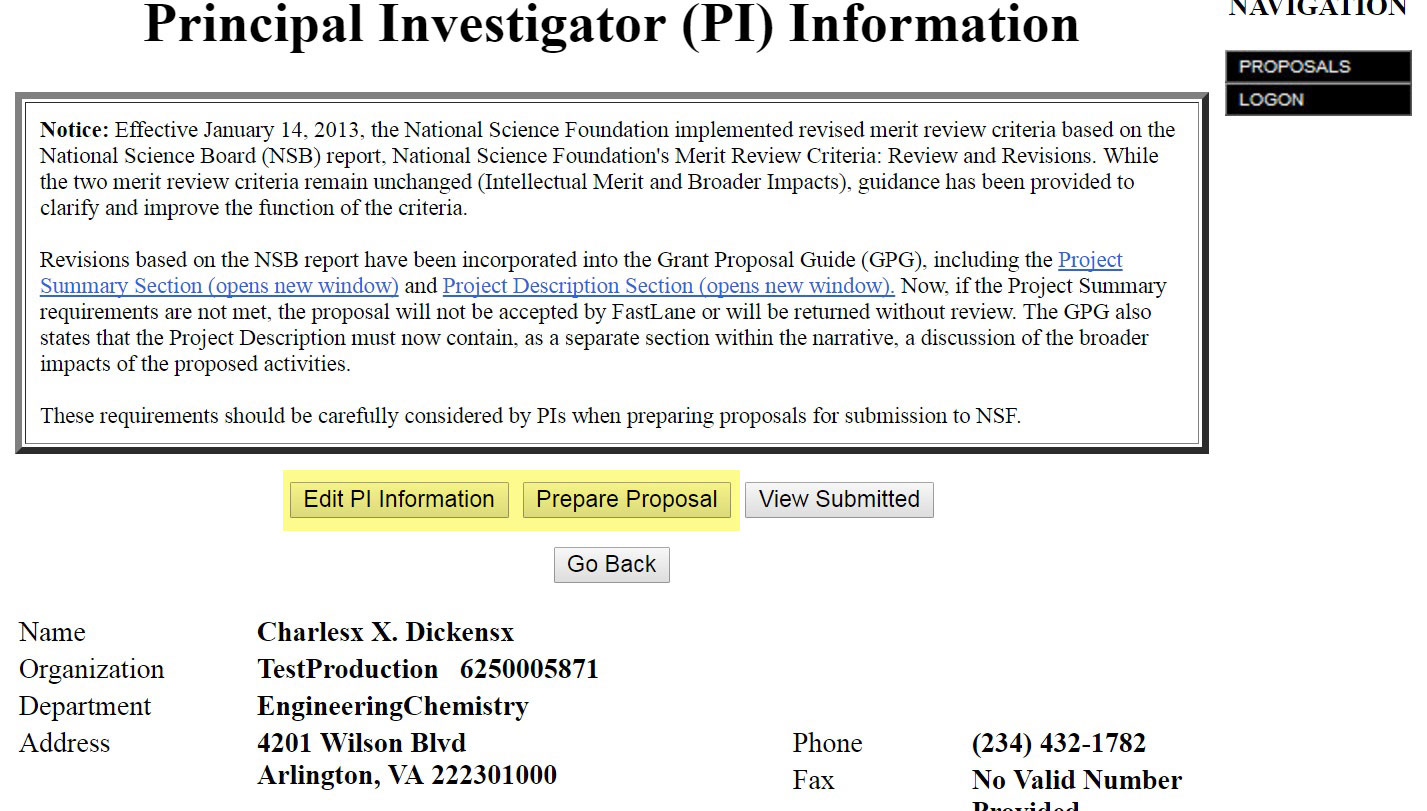 Once you select to prepare your proposal, the "Proposal Actions" screen appears. Scroll down past the Temporary Proposals in Progress section to the Create New Proposal section at the bottom, and click on the "SBIR Phase I" or "STTR Phase I" button.