Program director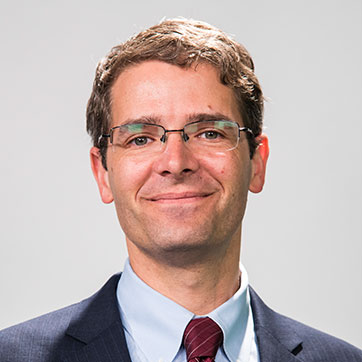 Ben Schrag
Pre-submission feedback
Submit an Executive Summary to gauge if a project meets the program's intellectual merit and commercial impact criteria. Please note that responsiveness will likely be limited in the 2 weeks leading up to the solicitation deadline.
Technology topic
Other Topics (OT)
The Other Topics area is intended to be a home to any proposed project which does not seem to fit into one of the other technology topic areas, but still seems to meet the NSF SBIR/STTR goals of supporting research and development of innovative, risky, unproven technology, with commercial viability and the potential to benefit society. If you are not sure if your project fits into one of the other technology topic areas, please feel free to send an email to Senior Program Director Ben Schrag (bschrag@nsf.gov), and he can then recommend the best point of contact or path forward. For Other Topics projects on Distributed Ledger and Blockchain, possible submission topics include, but are not limited to: distributed ledger technologies, including blockchains, sidechains, DAGs (directed acyclic graphs) and other implementations; security, anonymity and identification; scalability and efficiency solutions; consensus methods; business innovation; smart contract innovations; organizational structure and collaboration; ease of use and simplification.
If you have questions about a project involving Distributed Ledger and Blockchain, please email Dr. Brady-Estevez.
Subtopic areas: Distributed Ledger and Blockchain
Distributed Ledger and Blockchains- Distributed ledger technologies, including blockchains, sidechains, DAGs (directed acyclic graphs), and other distributed ledger implementations.
Security, Anonymity and Identification- Both privacy and transparency solutions including those which enhance security and anonymity; identification and validation.
Scalability and Efficiency Solutions- Innovations to further the scalability of blockchains, and other distributed ledger technologies. Proposed methods to enhance the efficiency of distributed ledger technologies.
Consensus Methods- New consensus methods or improvements of existing consensus methods for distributed ledger (e.g. proof of work, proof of stake, proof of importance and other implementations).
Applications- Business models applying blockchain/DAGs for innovation in any number of fields such as: energy, chemicals, power, agriculture, environment, "sharing economy", artificial intelligence, robotics, IOT, pharmaceuticals, supply chain, scientific research, defense, government applications. Smart contract innovations also of interest. Submissions relevant to other sectors and opportunities are also welcome.
Organizational Structure and Collaboration- Innovations to support new collaboration models, methods of value creation and related supporting organizational structures. Interest also extends to such models that can enhance technology development and dissemination.
Ease of use, simplification: Solutions and modifications that make distributed ledger technology and applications more accessible and useable for innovators and users alike.