Technology topic
Biological Technologies (BT)
The Biological Technologies topic covers a wide range of technology areas to advance engineering and science innovation across the biological spectrum. Biological technologies have disrupted decades-old chemical, agricultural, and medical products and services, producing a new bioeconomy. Potential breakthroughs in this space are on course to make major socioeconomic contributions to the economy by boosting productivity in industrial and agricultural processes, improving human health, and making advances toward environmental sustainability.
Proposed projects should be focused on using or modifying living organisms, systems, or biological processes to develop novel technologies to produce biochemicals, medical products, and agricultural products. They may involve bioengineering to improve function in molecules, cells, and tissues in humans, plants, animals, and microbes. NSF also encourages proposals for enabling technologies, such as new tools for genomics, proteomics, and drug discovery, the development of instruments for biological applications, computational and bioinformatic tools, and new manufacturing technologies for cells, tissues, organs and biologics.
Sub-Topics
BT1. Animal Biotechnology
BT2. Bio-Inspired Technologies
BT3. Bioinstruments and Biosensors
BT4. Cell and Tissue Engineering
BT5. Computational Biology and Bioinformatics
BT6. Health in Underserved Communities
BT7. Life Science Research Tools
BT8. Materials for Biomedical Applications
BT9. Plant Biotechnology
BT10. Synthetic Biology and Metabolic Engineering
BT11. Women's Health
BT12. Other Biological Technologies
Program director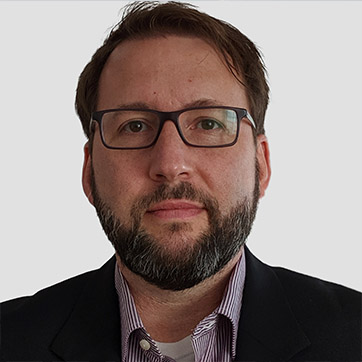 Erik Pierstorff
Featured Companies
Sustainable ink from algae
Living Ink Technologies, a small business funded by the National Science Foundation (NSF), is developing ink from algae cells. The Colorado-based biomaterials company is "changing the way pigments are made" to use algae as a colorant. Its sustainable algae products could replace ink made from petroleum.
To learn more visit: https://livingink.co/
Technology helps create bio-engineered organs for human transplant
More than 120,000 people are on the national organ transplant waiting list, and the list continues to grow. To meet this need, Miromatrix Medical, a small business funded by the National Science Foundation (NSF), is developing a technology to create bio-engineered organs for human transplant.
To learn more visit: www.miromatrix.com/