Technology topic
Environmental Technologies (ET)
Environmental Technologies cover a range of innovations that bring the promise of sustainability, high commercial impact and/or societal and environmental benefits. The topic covers a wide range of technology areas of current and emerging commercial significance pertaining to the technologies and materials that improve environmental and or environmental health outcomes. Sensing, data, and advanced analytics technologies relevant to these fields are also appropriate. If the proposed technology or approach addresses a problem without a current solution or one which is underdeveloped, this should be highlighted.
Sub-Topics
ET1. Computational Sustainability
ET2. Digital Ecosystem for the Environment
ET3. Emission/Waste Reduction and the Circular Economy
ET4. Environmental Health
ET5. Environmental and Societal Impact Measurement
ET6. Food, Regenerative Agriculture, and Energy
ET7. Habitat Conservation, Adaptation and Restoration
ET8. Sustainable Community Systems
ET9. Water Treatment, Resilience, and Sanitation
ET10. Other Environmental Technologies
Program director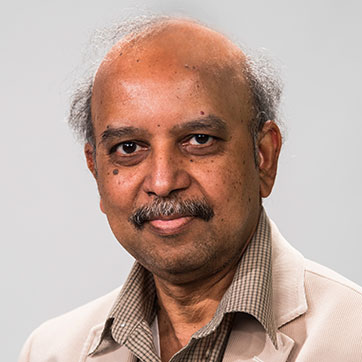 Rajesh Mehta
Featured Companies
Transforming waste carbon dioxide into useful products
Opus 12, a small business funded by the National Science Foundation (NSF), created a device that recycles waste carbon dioxide (CO₂) into chemicals and fuels.
To learn more visit: https://www.opus-12.com/
ClearFlame Engine Technologies
ClearFlame Engine Technologies, a small business funded by the National Science Foundation (NSF), has developed a novel engine technology that allows diesel engines to run on any fuel.
To learn more visit: https://www.clearflameengines.com/