Technology topic
Instrumentation and Hardware Systems (IH)
The Instrumentation and Hardware Systems topic addresses the research and development of new and improved instrumentation and related systems for a wide variety of commercial and industrial applications. Proposals in this topic may deal with new instruments for use in scientific, industrial, engineering, or manufacturing environments, among others. Types of instruments that will be considered include systems and tools designed for the purposes of detection, manipulation, characterization, measurement, processing, control, and/or monitoring. A wide variety of applications areas will be considered as part of this topic.
Sub-Topics
IH1. Instrumentation or Hardware Systems for Actuation, Control, and Manipulation
IH2. Instrumentation or Hardware Systems for Detection and Characterization
IH3. Instrumentation or Hardware Systems for Imaging
IH4. Other Instrumentation or Hardware Systems Technologies
Program director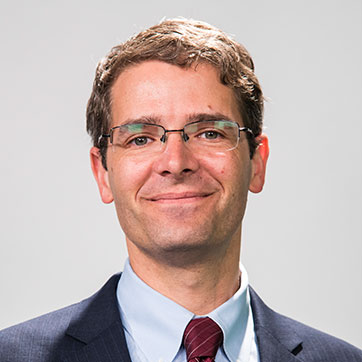 Ben Schrag
Featured Companies
Sensatek Propulsion Technology, Inc.
Sensatek Propulsion Technology develops ceramic materials derived from fused polymers for wireless sensors on the most extreme parts of an engine. This technology, led by a Marine Corps veteran, may be used for aircraft such as F-18s or Air Force One. These passive resonant frequency antennas create a wireless sensor that does not need cables or batteries to be "the eyes" on the costliest parts of gas turbine engines. The wireless sensors are sprayed directly on blades to provide temperature data that feeds into remaining useful life models to further predict outages. The sensors can withstand temperatures up to 800°C and speeds up to 126,000 revolutions per minute (rpm) to increase the efficiency of engines and determine how long the parts will last, allowing manufacturers to schedule maintenance, and saving money.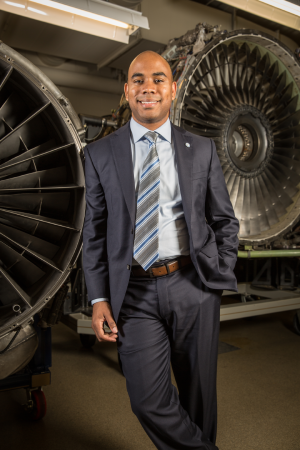 "The NSF helped me develop our technology with the early-adopting customer in mind. The SBIR funding helped us overcome the highest technical risk based on feedback from customers and establish a proof of concept around our innovation. Without the support of the National Science Foundation, I would have not been able to start the company and commence demonstrating the technical merits of the innovation to customers."

Reamonn Soto, Founder of Sensatek Propulsion Technology, Inc