Technology topic
Power Management (PM)
The Power Management topic address the development of novel technologies that enable new power and thermal management solutions. Innovations supported could range from device-scale breakthroughs, to embedded or standalone systems, to grid-scale technologies.
Sub-Topics
PM1. Energy Harvesting Devices and Systems
PM2. Materials and Devices for Power Electronics
PM3. Materials and Devices for Thermal Management
PM4. Novel Power and Thermal Management Sensors
PM5. Power Electronics Circuits and Control Systems
PM6. Power Management Infrastructure and Smart Grid Systems
PM7. Systems for Thermal Management
PM8. Other Power Management Technologies
Program director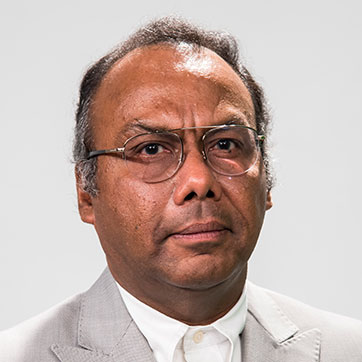 Murali S. Nair
Featured Companies
Energy router handles complex electrical distribution
GridBridge, a small business funded by the National Science Foundation, developed the Grid Energy Router to manage variations in energy production and demand, and ensure that energy flows smoothly from production sources to users.
To learn more visit: http://www.grid-bridge.com/